My Favorite Albums of 2011
I was really involved in my own stuff this year so I didn't get much time to listen to new music. I know for a fact there are some great records I just didn't get a chance to listen to this year. So of the albums I actually listened to this year these are my favorites.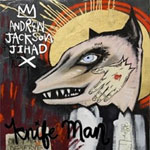 Knife Man – Andrew Jackson Jihad Andrew Jackson Jihad's music has a way of getting straight to your heart and wrenching it around. Before this I had really only heard People That Can Eat People Are the Luckiest People in the World (or PTCEPATLPITW) so I wasn't sure how their music would translate to electric guitars and drums, but I wasn't disappointed. Also, the pitch shift in Back Pack is the best part of the whole album.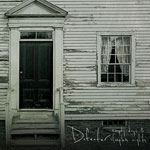 Empty Days & Sleepless Nights – Defeater I like this album for all the same reasons I liked Lost Ground and Travels before that. This one follows the life of the elder brother from Travels giving a much needed insight to that character. However, the best part of this album is the group of acoustic songs at the end. They are so full of emotion and power it's almost difficult to listen to. Not fitting exactly into the chronology they more play on the themes and certain events within the story.
Hypersleep – VYGR I couldn't stop listening to this album, there was a good two months of this year where VYGR was the only band I listened to. The album is incredibly heavy but still manages to be atmospheric and spacey. Everything sounds huge and it fits perfectly with their dark futuristic space travel concept.
Angels of Darkness, Demons of Light 1 – Earth, Hurry Up, We're Dreaming – m83, King of Limbs – Radiohead, Empros – Russian Circles Angles – The Strokes, Parting the Sea Between Brightness and Me – Touché Amoré
I would also like to mention the bands Airs and Sun Devoured Earth, both are consistently putting out great music at a ridiculous pace, these guys have some serious work ethic. What I admire most is their DIY business model, they do everything themselves and ask for nothing in return, literally nothing you can get all their music for free here and here. However, if you really like them you can choose to throw some money their way in the form of bonus content or just the physical media of your favorite album.    

Posted: January 5th, 2012 under Music.

Write a comment