My favorite Albums of 2009
Alright so this is a list of my favorite albums from this year, it is not a "best" of list counting down to the greatest album of the year, nor do I ascribe arbitrary numbers to show how they "rank" up with all the other music in the world.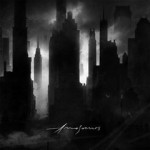 Amesoeurs – Amesoeurs Before this year I never really paid much attention to metal, I owned maybe 4 metal albums total. However, over the course of the year I have steadily increased that number, to where 4 of the albums on this list are heavily influenced by some form of metal. Before this album I had never known that black metal and shoegaze could possibly mix. Which admittedly it does have some trouble achieving at times. Rather than listing it as black metal/shoegaze it should probably be post rock, shoegaze, and black metal (although I am clearly above squabbling about genre.) However, the times when the genres are successfully merged are glorious, and even when not the band plays great hybrid post rock/black metal and even better shoegaze, but what would you expect from previous members of Alcest! You can purchase the album here.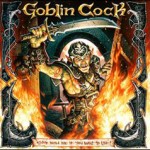 Come With Me If You Want To Live – Goblin Cock What can I say? I love music that takes my preconceived notions of genre and throws them in my face (see above and below.) If you go into this album expecting speedy shrieking guitar playing, face melting solos, maybe a break down… please… no! What you get is more like what if Pinback went with a sludgier, grungier sound, but still left their overall melodic concepts the same? Well you get Goblin Cock. So if you can get past it not being "true" metal its a great listen and you can really hear how much fun they are having with this project. Check out their music video.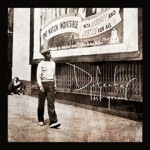 Lost Ground – Defeater Yes, this is technically an ep, but it is so good there is no way I couldn't put it on here. When I first heard about this ep I was concerned, I thought there was no way they could possibly follow up the greatness that was Travels. Lost Ground did not disappoint, in fact it is better than Travels! The narrative follows the prophet from the first album and his fall from grace. The writing keeps up with its Steinbeck influences, but changes it up from the first album telling the story from the first person perspective this time, which I think was a wise choice, it gives the story much greater emotional punch (something they didn't necessarily need) and gets rid of the "he said"s from the first album which served a purpose but were still somewhat awkward. Musically it is also somewhat more advanced than their first album, choosing to venture even further from the safety of the stereotypical Hardcore sound. I am also glad to hear musical themes and motifs are still just as present as they were in Travels. You can buy the album here.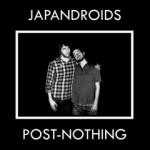 Post-Nothing – Japandroids I don't know how anyone could possibly pass this album up, just 2 minutes in and I was completely in love. While not very musically complex, and certainly not lyrically, its the energy that really makes this album great. The first thing that will struck me was the guitar tone, which is really nothing special, but I am a fool for fuzz pedals and the mushed together guitar sound of this album. I didn't listen to anything else for almost a week after I got this album it's just too fun, I would try to put something else on, and sit through about one song before jumping right back to Post-Nothing. It's hard not to feel like a little kid when listening to this album, and do you really need anymore incentive than that? You can buy the album here.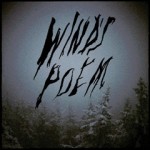 Wind's Poem – Mount Eerie It may be somewhat unfair because ever since I heard The Glow Pt. 2 it really doesn't matter what it is, if Phil Elvrum is involved I will love it. Which doesn't mean this album isn't great. It is. The album sounds characteristically gigantic and small at the same time, but with his new black metal influence many of the songs are much more chaotic, though they are matched with many truly beautiful songs, and Elvrums unique singing carries the album to its finish. Unfortunately, this album may be slightly less accessible than his earlier works, I would recommend checking out The Glow Pt. 2 by the Microphones first and then listening to this album. Both albums can be found here.
Late Additions and Honorable Mentions
Axe To Fall – Converge, Crack The Skye – Mastodon, Daisy – Brand New, Farm – Dinosaur Jr, You Can't Take It With You – As Tall As Lions
I am sure I missed some great albums this year, and there were a few that I wanted to check out but just didn't have the time.
Posted: January 1st, 2010 under Music.

Comments
Write a comment